1) Go to analytics.google.com and Sign In, or create a new account with Google Analytics.
2) After completing the sign-in process, proceed to the Admin Dashboard and click +Create Account
3) Fill in your account name and click Next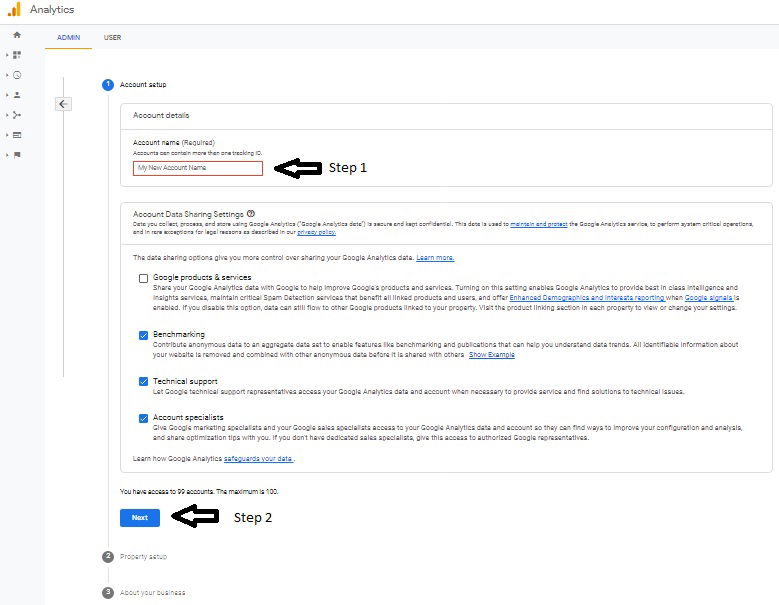 4)Enter your property (website) details, then click Show Advanced Options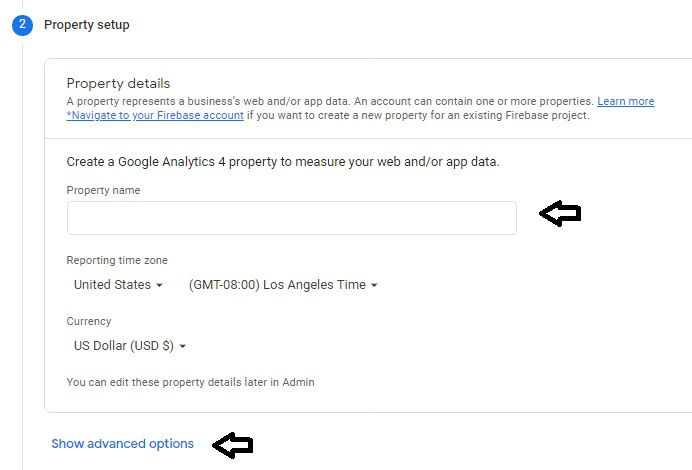 5) Enable the option Create a Universal Analytics Property Only, enter your website's URL, and select Create a Universal Analytics property only, then click Next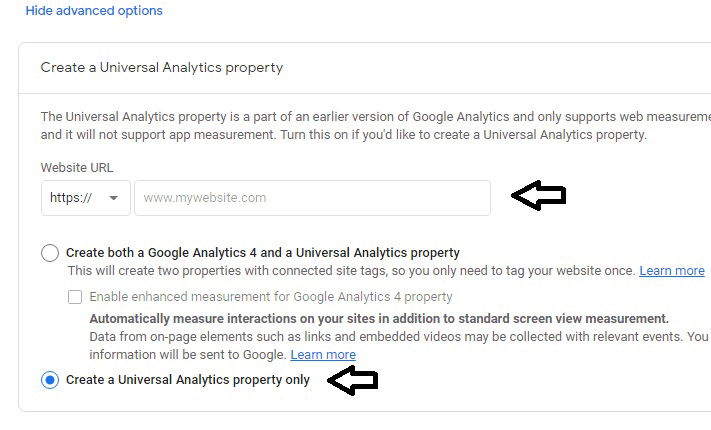 6) Select the relevant details that best describe your business or site, then click Create
7) Accept the Terms of Service.
8) Copy the Tracking ID, the one that starts with UA
9) Go to JoonWeb website Editor, Go to My Sites, and select your site & click on Manage Site
10) Click on Marketing Tools
11) Select Google Analytics on the top right corner.
12) Now paste the Tracking ID in the field & click Save